This is a Sponsored post written by me on behalf of
Scotts Miracle-Gro
for
SocialSpark
. All opinions are 100% mine.
Are you looking for a more
sustainable gardening
and eco-friendly mulch option as you begin your garden this year?
Florida Select Mulch is made from 100% Florida-grown Eucalyptus. Eucalyptus Mulch is a sustainable Cypress alternative, grown in Florida, for Florida!
I am very impressed that
Scotts Florida Select Natural Eucalyptus Mulch
is sustainable, natural, USA-made, and is guararnteed to be free of construction or demolition materials--all while preventing weeds and protecting moisture naturally.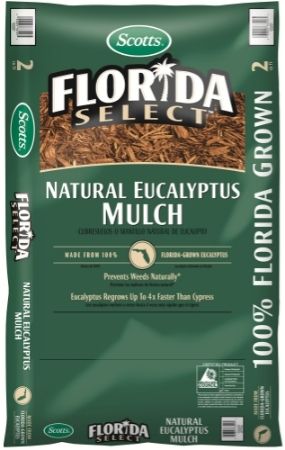 This year, as you gather your
gardening supplies
, don't forget to make sure that your garden elements are earth-friendly. I know that I am needing a new trowel, gloves, plant markers, compost, and
Scotts Nature Scapes mulch
, which comes in black, red, and brown.
When you're putting in your mulch, apply it around tress and other plants. Some common mistakes that gardeners make with mulch is not waiting until the seeds have germinated and plants have developed to put down the mulch. The mulch will block light to the soil (that's how it keeps out weeds, after all), so you need to make sure that your plants have access to light before putting the mulch down. Another common mistake is piling up mulch around tree trunks. Mulch should be spread 3 inches deep BUT should be kept several inches from tree trunks. This actually helps protect the trees from harmful bugs.
This year I'm sharing a garden with a friend and fellow grad-student in the German department. We're hoping to get some great vegetables growing! The gardens in this post are ones I've found on
Pinterest
lately that have really inspired me.
Have a great gardening season!!