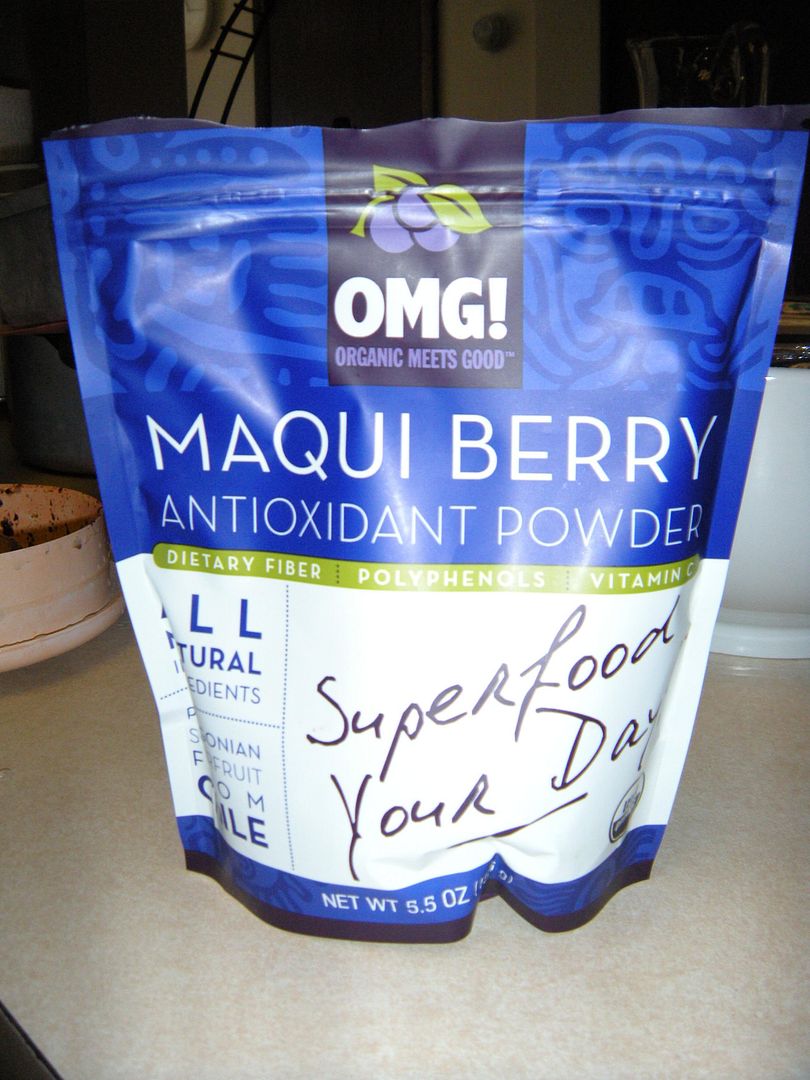 Did you know that you can add antioxidants into almost any baked goods or smoothies? We have been using the
OMG! Organic Meets Good Antioxidant Powders
to add flavor and beneficial antioxidants to our morning smoothies.
Read on for our full review of the Organic Meets Good Antioxidant Powders!
My husband decided he would have dark chocolate and antioxidant smoothies for breakfast every day. He loved trying and reviewing the
Maqui Berry powder
, in part because the Maqui berry has the most antioxidants of any known fruit, but also because of the great flavor and beautiful purple color. Let me tell you, the colors of these powders are amazingly vibrant and beautiful! You can also add the Maqui Superblend to salad dressings, glazes, granola, yogurt, muffins, cupcakes, pancakes--or anything else that would taste great with a little berry flavor.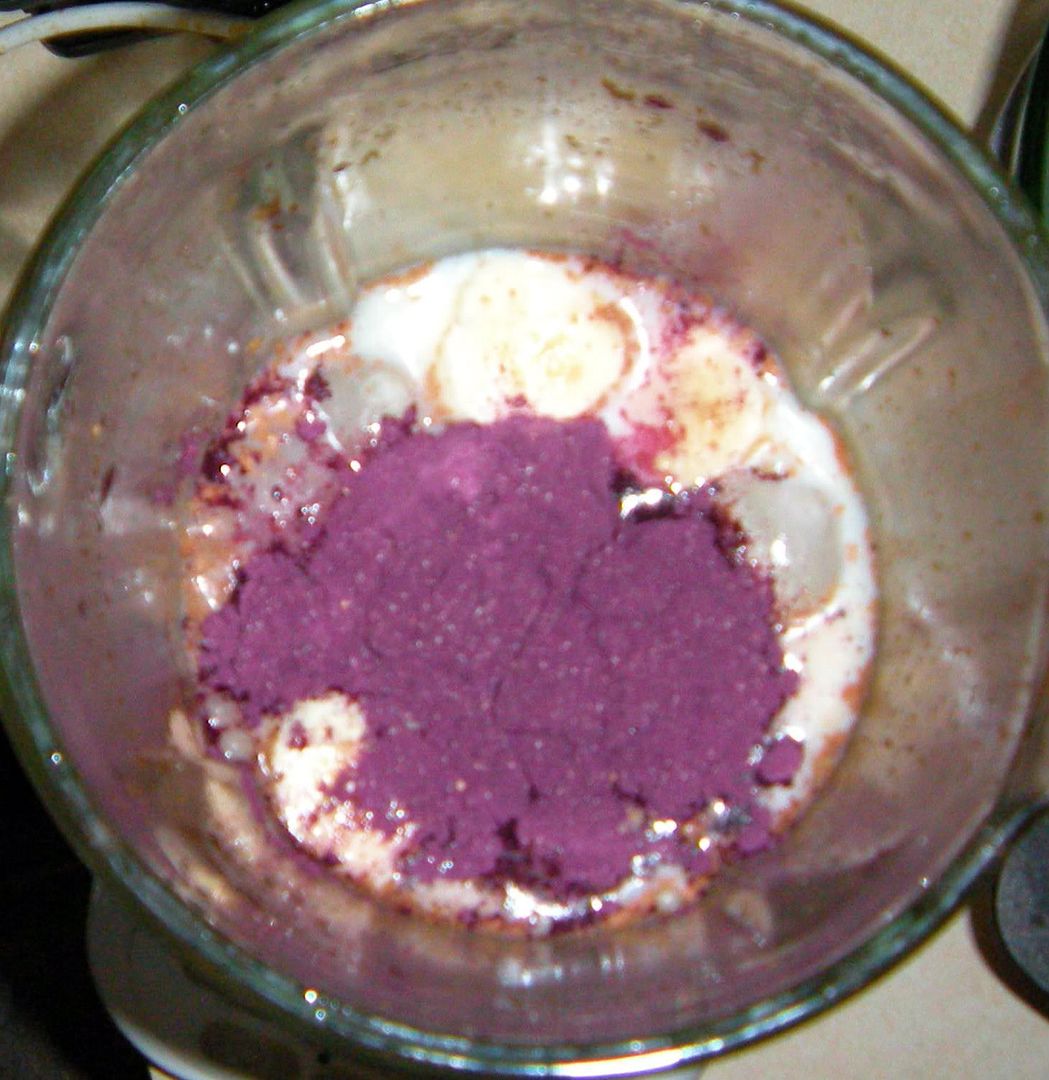 We also enjoyed the
Pomegranate Vitamin Powder Superblend
in our smoothies! Honestly, the smoothies before adding the powder didn't appeal to me much, but with the pomegranate vitamin powder, it was really delicious! The health benefits of pomegranate are also very impressive because they are packed with vitamins. Also important to know is that this supplemental powder is organic (as well as the Maqui Berry powder).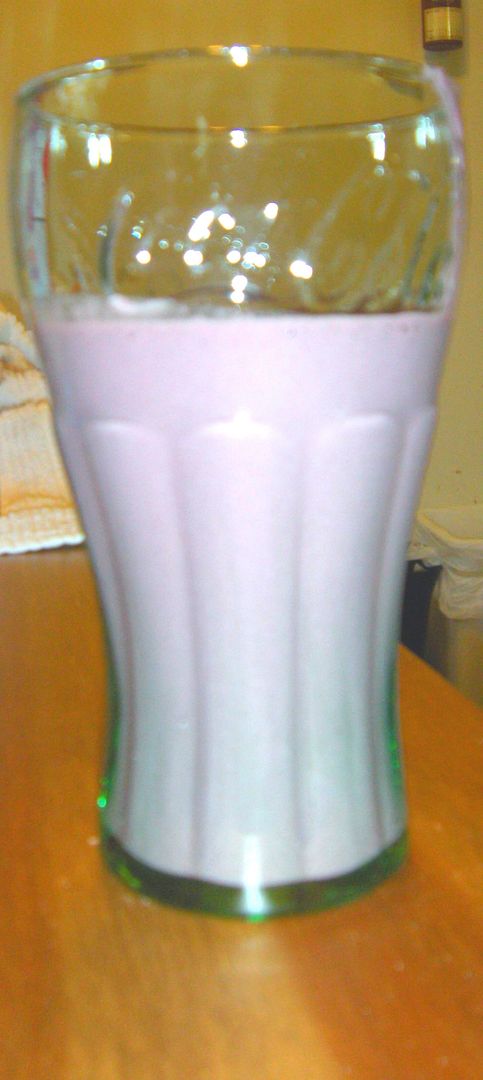 The powder is amazingly easy to add to your smoothies: just sprinkle in your regular smoothie a heaping spoonful of the wonderful powder in your choice of the Maqui Berry or Pomegranate flavor, blend, and enjoy! Here are pictures of my husband as he creates smoothies for us to share. I just can't get over how beautiful and smooth the powder is! You will not notice any graininess, grittiness, or clumps in the foods that you create with the Organic Meets Good powders. The texture of our smoothies remained the same and only the flavor was noticeably enhanced.
The Organic Meets Good is a wonderful company because Organic Meets Good is committed to creating healthy and tasty organic products that are simple to use. In addition, the
Organic Meets Good
company encourages eco-friendly practices including organic farming and environmentally friendly living. I was impressed by the pomegranate and berry powder's minimal packaging!
You can
follow Organic Meets Good on Twitter
and also visit the
OMG! page on Facebook
.
A giveaway for 2 packages of organic Maqui Berry and Pomegranate powder
is going on now! (US only, ends 10/31/12).