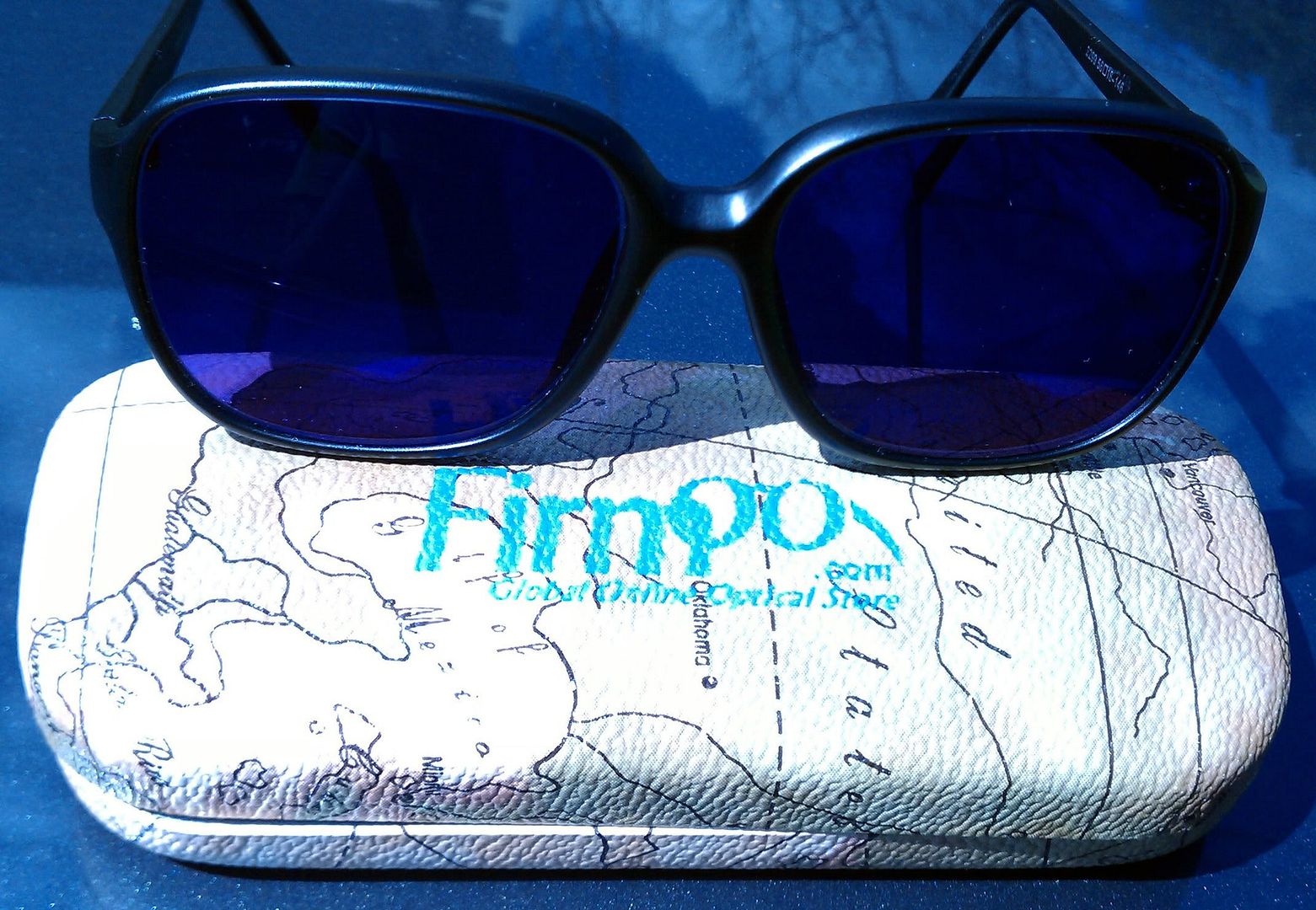 Sometimes we forget to do things to take care of our health, even if those things are really easy. I'm talking about little things like wearing sunscreen and sunglasses! We need to protect our eyes if we want them to stay healthy and keep working. I'm guilty of this myself, and I think we could all use a little end-of-summer reminder to keep going strong with our sun protection for our eyes and skin.
Because I wear glasses (and am usually running too late to put in contacts) I really needed a pair of prescription sunglasses that I could keep in the car and wear instead of my regular glasses. Luckily,
Firmoo
came to the rescue! At Firmoo, you can choose any glasses to be prescription sunglasses. I also got to choose what color and how much tint I wanted! Here is great news for you: You can order your first pair of
glasses for FREE from Firmoo
! This is an excellent deal for getting a free pair of lenses for any first-time buyers out there!
Read on to see my full review and a reveal of me wearing my cool new shades!
When my Firmoo sunglasses arrived, I was pleased to see that they came with a hard case (shown), a soft slip-case, a cleaning cloth, and a repair kit. Wow! Even my regular glasses from the eye doctor didn't come with all these free goodies!
The color I choose was opaque blue--to add to the sun protection. I love the way it turned out! The frames sit well on my face and are light, which makes them comfortable to wear. The ear pieces are a little long for my face, but they are pliable so I can adjust them somewhat. This has been noticeable, but not a big problem in any way. The prescription is right on and I see just as well with the sunglasses as I do with my regular glasses. I've used the sunglasses on long five-hour drives and they help me avoid sun-damage to my eyes as well as squinting and getting tired. Now when I go on trips I make sure I take them with me!
Overall I think Firmoo glasses are worth checking out--especially because you can get them for free if you are a new customer! There are drawbacks to not being able to try on frames before you buy, but to me being able to save money and time by ordering online makes it worth it.