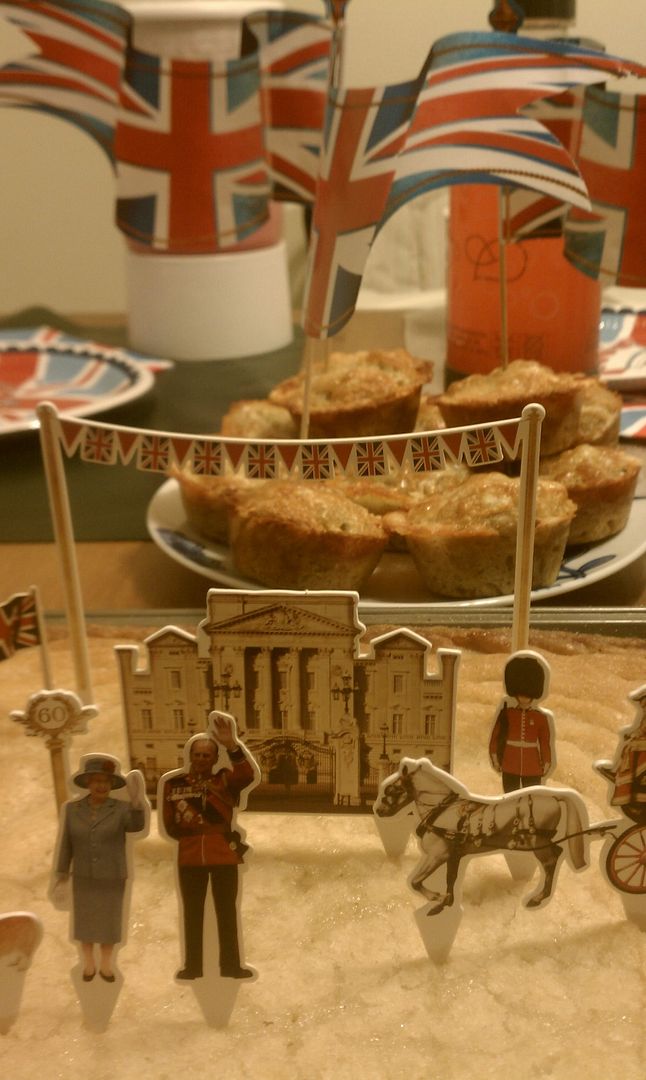 These cookies are delicious and buttery, all without any soy or dairy!
I made these cookies during a time when I couldn't eat any dairy or soy because it upset the tummy of my little nursling. A mom still needs her treats, right?
The first time I made these sugar cookies, I realized that they weren't going to form the traditional "cookie" shape very well. So I poured the batter into a pan and-voila!- sugar cookie bars! We ended up using them instead of a cake for the base of our Diamond Jubilee figurines. (A friend from England sent us this kit, isn't it fun!?)
Sugar Cookie Bars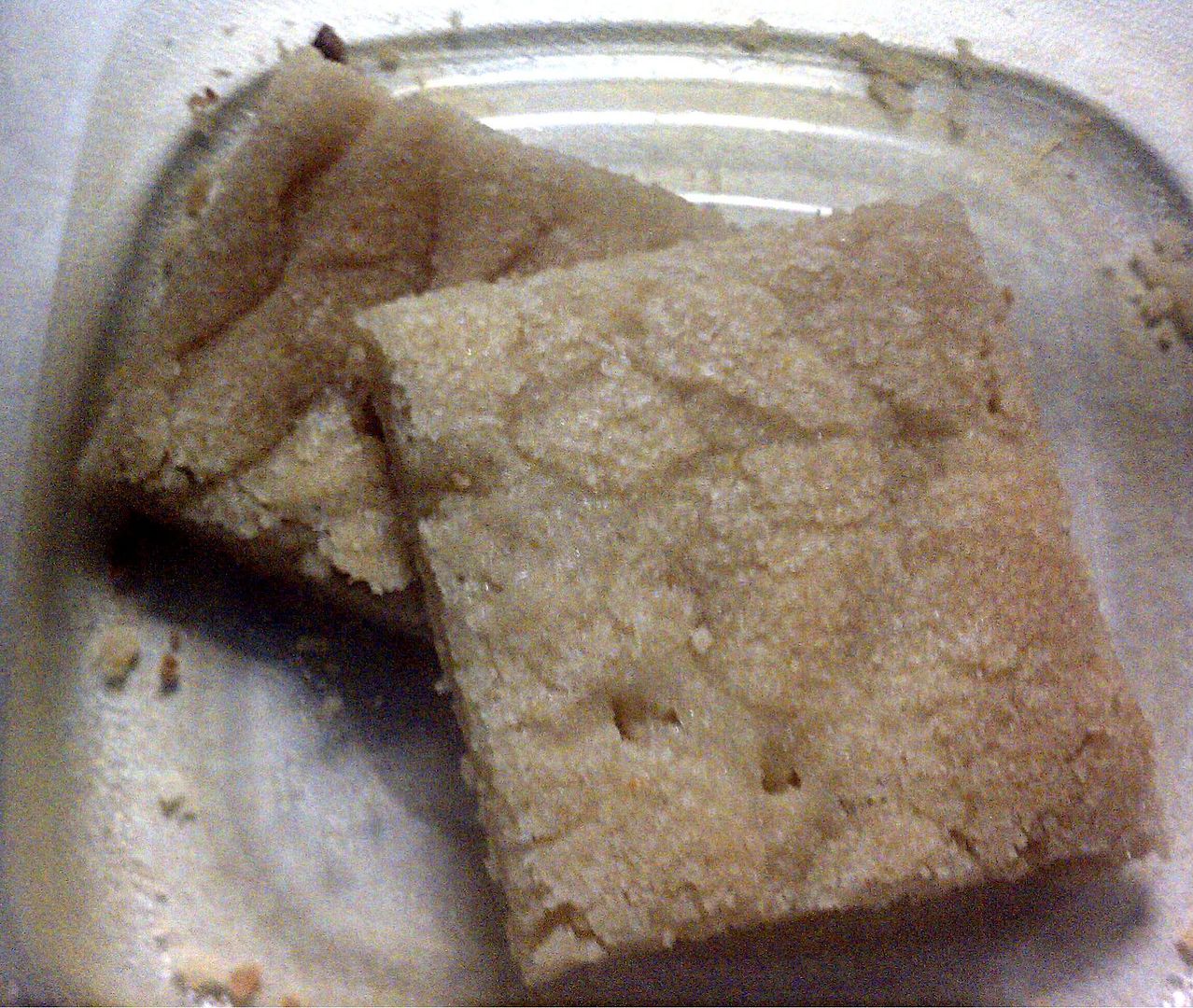 *1 1/2 cup sugar
*1/3 cup Earth Balance soy-free and dairy-free buttery spread, softened
*1/3 cup oil
*2 tsp vanilla
*1 egg
*1 1/2 cups flour
*1 1/2 tsp. baking powder
*1/4 tsp salt

Preheat oven to 375. Beat sugar, butter, oil, milk, vanilla, and egg together. Stir in remaining ingredients. Spread evenly into a 15x10x1 sheet pan (doesn't have to be those exact measurements, I know my pan isn't...but something close to that). The mixture should spread easily...almost the texture of cake batter. Bake in the oven for approximately 12 minutes or until light golden brown and the center seems solid. These may firm up somewhat after baking. Sprinkle with sugar (optional) as soon as you remove the pan from the oven. Cool five minutes before cutting.
Enjoy! I'd love to hear how these turn out! This is a part of the Green Blogger Challenge to share a recipe we love!