I cannot tell you how much we loved having the
Insect Lore
Butterfly Pavilion in our home.
The large butterfly habitat also comes with a small clear tub containing 5 caterpillars.
At least 3 of the caterpillars are guaranteed to become butterflies!
At first I was worried that our caterpillars weren't going to make it, but then they started moving and grooving around their cups. They were mesmerizing to watch! Each day, my son and I drew pictures in our observation journals about what the caterpillars were doing. It was so comforting to know that the butterfly kits were approved for kids ages 3 and up.
Insect Lore has really done a great job in designing their kits to be family friendly and easy to use. Nothing needs to be done for the caterpillars survive, they have food and a place to build their chrysalis right in their original container. After they form a chrysalis, you remove the top of the container into the butterfly habitat, where the butterflies will have room to move and fly around before you release them. The butterflies only require sugar water, something that everyone can have at hand. This system was so much simpler and easy to use than any of the other
butterfly kits
I researched.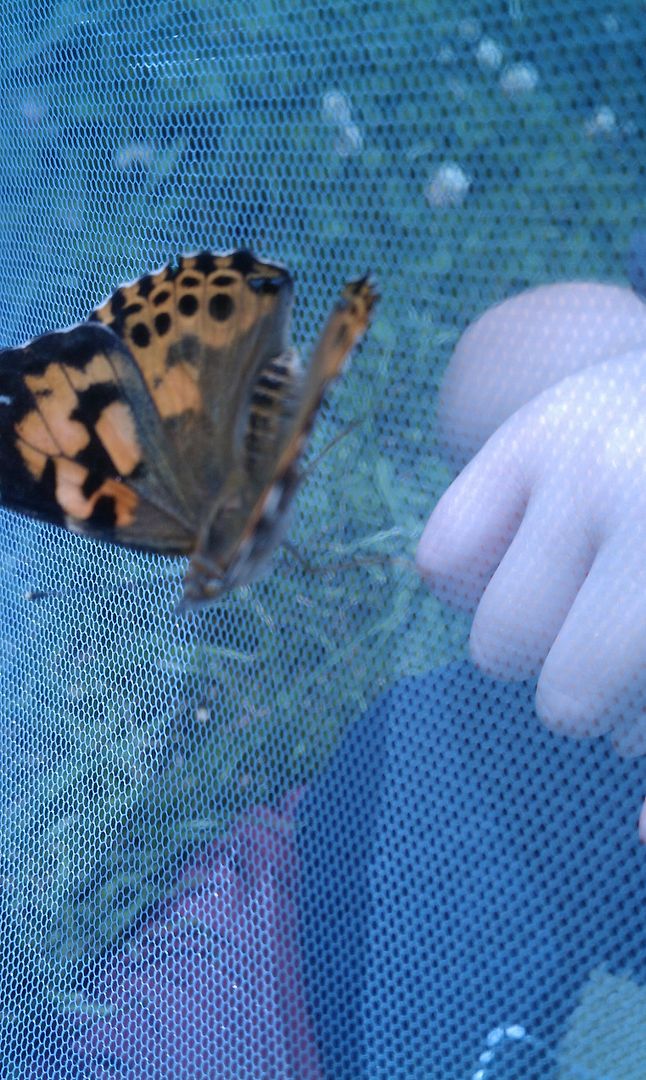 Having the life-cycle take place in our home was such a great way to get my son excited about science and nature. My 14 month old daughter would love to be picked up to look at the caterpillars! It was a hit with the whole family. We also enjoyed setting the beautiful painted lady butterflies free in our yard.
We love observing the natural process and learning about nature. I also appreciate that this is a multi-use item, as the pavilion is reusable and durable. You can easily and inexpensively reorder caterpillar kits as often as you like. We will absolutely be making this a yearly (if not biannual) tradition!