Welcome! It's time again for another Easy Eco-Challenge!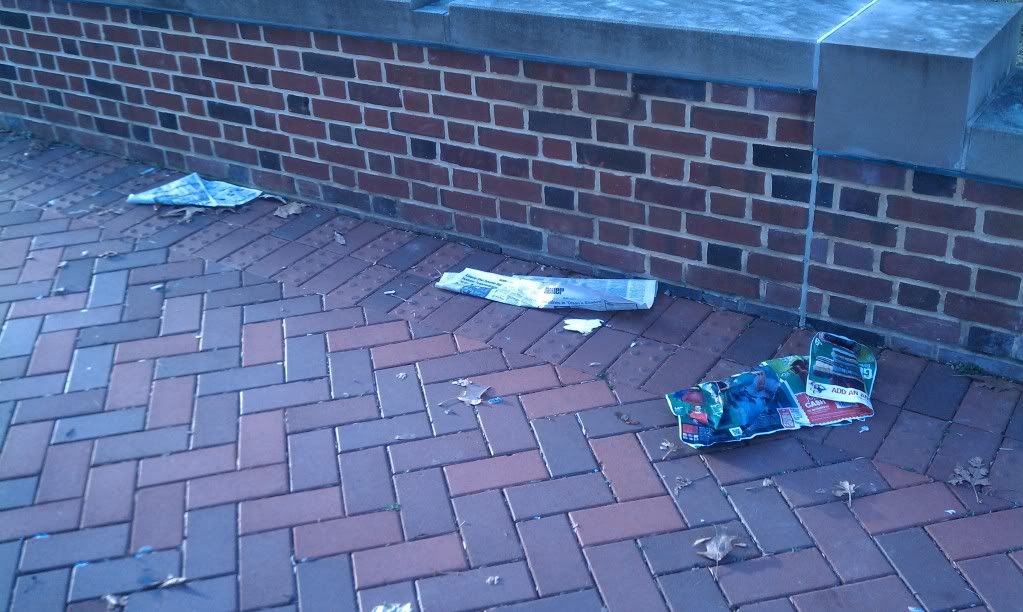 I was inspired by the bus stop on campus for this challenge, as you can see in this picture. There are free newspapers at the bus stop, but no recycle bins. That means that people are either throwing their newspapers away or just throwing them on the ground! Okay, okay, those aren't the only two options, I know. But it sure seems like throwing them on the ground is a popular option here.
I saw newspapers everywhere and decided to just pick them up. Yeah, the papers weren't
my
mess. Yeah, the thought of touching someone else's garbage was
icky
. But check out how much litter I picked up!
The challenge for this week is to pick up at least one piece of litter a day, when you see it.
Perhaps arm yourself with some used bags to serve as germ protection, if need be. But let's take the initiative ourselves and clean up some trash!
Let me know how it goes! Is there as much litter where you are as there is here?
Happy Picking Up!
Christine