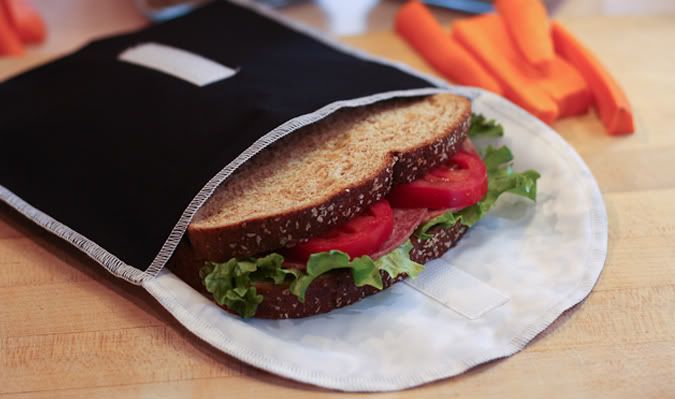 Did you know that over 1 million plastic bags are used every minute? With how many plastic bags we use and how slowly they degrade (1,000 years!), finding an alternative to plastic bags is really important. Plastic sandwich bags are also a repeating household expense. Because they are costly and bad for the earth, we need an alternative!
That's why I have been wanting to get into reusable cloth sandwich baggies for a long time. I can't believe we're not using them already! If you are looking to try them with me, or need to bulk up your stash, head on over to
Plum District
to get a great deal on reusable snack and sandwich bags!
1. The regular deal is "Spend $15, get $30" worth of reusable bags
2. If you are new to
Plum District
, you will
get a free $5 credit
just for signing up!
3. This week you will
earn $5 Plum Dollars
for
every
Plum Deal purchased Monday 11/14/11 12am PT through 11/18/11 11:59pm PT (not Plum Steals though) (as stated on the
Plum District blog
)
4. Use
Plum District
coupon code "
fabulous
" to receive 10% off your order. (One-time use only).
To recap, that means you're spending $8.50, earning $5 to use later, and getting $30 worth of reusable Sandwich bags in return. That's essentially $3.50! What a great deal!
Woohoo! I'm super excited for these. (Can you tell from all of my exclamation points?) I love saving money on green items for my home!
Happy Baggies,
Christine
Sources and Further Reading:
Reuseit.com