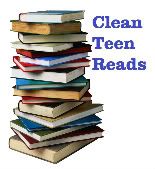 Each Wednesday, my mom takes my son to the local library. Together they check out loads of books for him to read. I always thought it was a nice way for them to have a free, educational place to play--and the free books were great for him too. He loves to read, just like me and my mom, and we can't afford to buy him all the books he'd love to have. So thank you, public library!

While I've always considered the library a great place for my 2 year old to get books, I had somehow forgotten that the library could be a money-saver for me, too. I know it's a simple concept, but using a local library can really save money. Did I forget about the library because of how fun it is to visit the bookstore and buy new, fresh, clean smelling books? Probably. (Yes, I do love the smell of a new book!)

Another (false) idea that was keeping me from using the library was that I figured they wouldn't have the new books I was looking for. I was sure surprised when my local library had two new books I was interested in: "The Coupon Mom's Guide to Saving Money" and "Urban Homesteading." (Pretty appropriate books for this blog, right?) The library wants to have the books that people want to read. They are going to try to have the latest and most popular books! You can also always suggest a book for the library to acquire.

Now that I've rediscovered the library for myself, I try to check the library first before I go and buy a new book. The library often has what I want! It is also worthwhile to see if your library participates in ILL (Inter Library Loan). ILL is a free way for library patrons to borrow books that their local library does not have. (Libraries mail each other books.) Other opportunities for borrowing books may also be available, such as borrowing books from a nearby university. Some university libraries charge community members for this privilege (BYU, for example), while others are free for the community (Penn State is one of these).

Signing up for a community library card is easy to do. It should be totally free! (Just remember to return your books on time!) Note that you may need proof of address, such as a bill sent to your house.

Happy borrowing and reading!
Christine


Click on this post to read or leave comments.