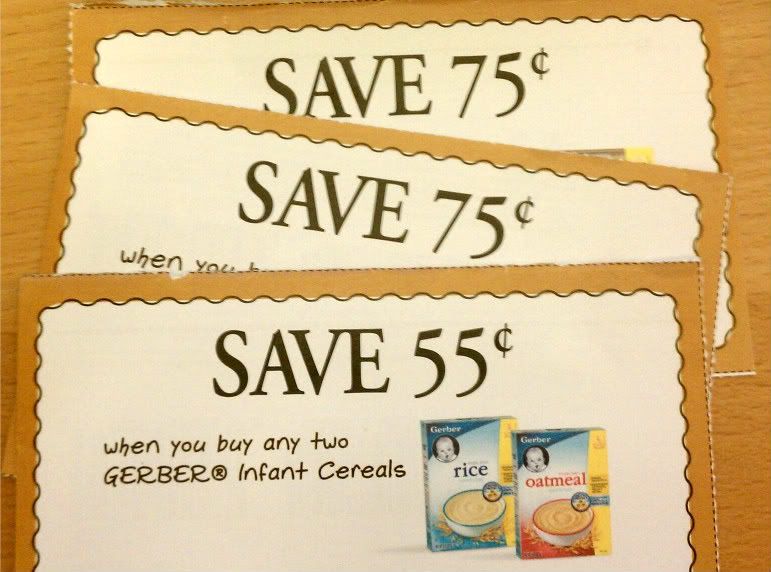 This is the second installment of our green and thrifty grocery shopping series. For the first installment, see
the Grocery Shopping: Just Say No post
.
Newspapers & Magazines
Newspaper coupon inserts are the most well-known source of coupons. Coupon inserts are normally included in the Sunday edition of most newspapers. Each week (except for holiday weekends) you should receive a coupon insert from Smart Source and an insert from Red Plum. At the beginning of each month, your paper should also include a P&G (Proctor & Gamble) insert. (In some areas, Red Plum coupons come in the mail.)
Although most major newspapers contain coupon inserts, they are not created equal. If there is any way you can
get a Sunday paper from a large city
, do it. The coupons vary by region and are
much
better in more populated areas. Check to see if it is possible to subscribe only to the Sunday paper. (We ended up subscribing to the weekend papers because it was the same price as Sunday only. Just remember to recycle your newspapers!) Another reliable source of coupons
is All You Magazine
. Read my earlier post for
instructions on how to subscribe to All You Magazine at a deep discount
.
Online
In addition to the newspaper, coupons can be printed from online coupon sites. Most stores accept printed coupons, but be sure to read your store's coupon policy. (Our store will not accept printed coupons that are Buy One Get One Free, for example.) There are many websites that claim to have the best or original coupons. Really, there are four top sites to visit when looking for coupons. These are
coupons.com
,
Redplum
,
SmartSource
, and
Coupon Network
. You should also sign up for coupons from
P&G BrandSAMPLER
. It is also worthwhile to check the websites of brands that you frequently purchase, as coupons are often available there or on their Facebook pages. Your grocery store's web page may also have coupons. (Ours often has a "$5 off a $50 purchase" coupon.)
If you know what product you would like to buy, use the
Coupon Database
to search for coupons for that item. The coupon database (ideally) lists all available coupons, where they can be found, and their expiration date. The only drawback to the database is that you may not be able to effectively search by product (i.e., cereal). Try searching for the product and many different brands to find all of the possible coupons available.
In-Store
In the grocery store, don't forget to look for "blinkies"--those little black boxes (with a blinking light) that hold coupons for nearby products. "Tear-pads" are often set up on special displays at the end of aisles. "Peelies" are sticker-like coupons that are stuck to an item itself. These may be for immediate use or for a future purchase. They are often missed by cashiers, so make sure they were scanned before you leave! Finally, "cats" or "catalinas" are the coupons that print out of a special machine at the register. These coupons are (almost always) for future purchases and are triggered by items that you buy. Sometimes you have to buy a certain amount of one item in order to trigger the catalina. For example, this week at Giant, if you buy 4 boxes of Kellogg's cereal, a catalina will print for a free gallon of milk. You must buy 4 or more for the catalina to print. The frustrating part about catalinas is that sometimes they are advertised, but often they are not.
Try to get as many coupons as you can, and keep them in one location. In my next post on grocery shopping, I'll be discussing how to make the most out of your coupons!
Happy Couponing!
Christine
Please click on this post to read or leave comments.