I couldn't quite go wordless today! Here are some pictures from our cloth diaper stash. Here we have a bunch of small Thirsties AIOs, a Grovia OS AI2, and a OS AI2 in grass giraffes from Rikraks on Hyena Cart.
Our set of Small Thirsties AIOs with pocket.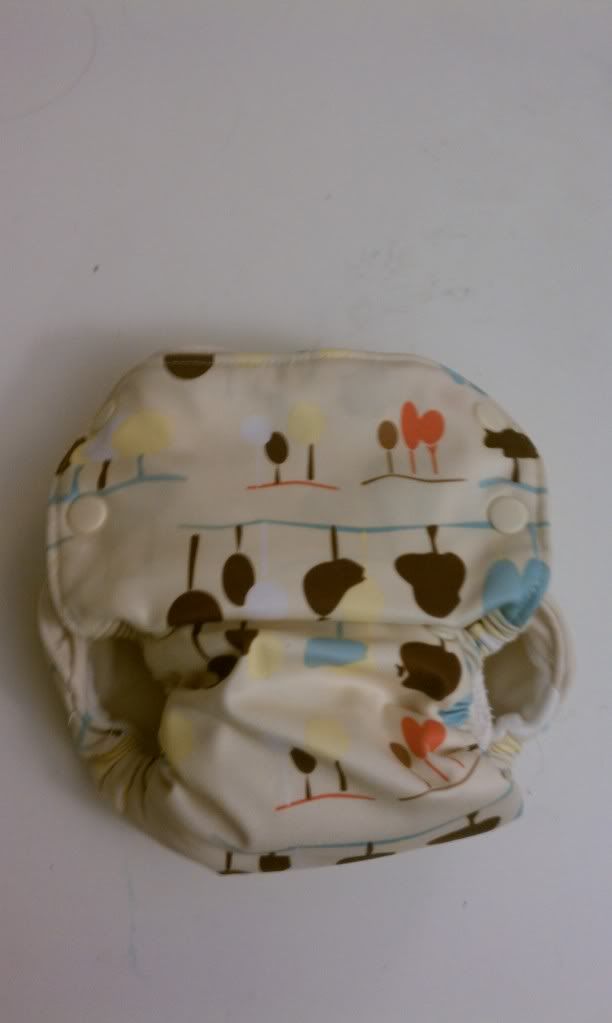 Grovia OS AI2 in Nature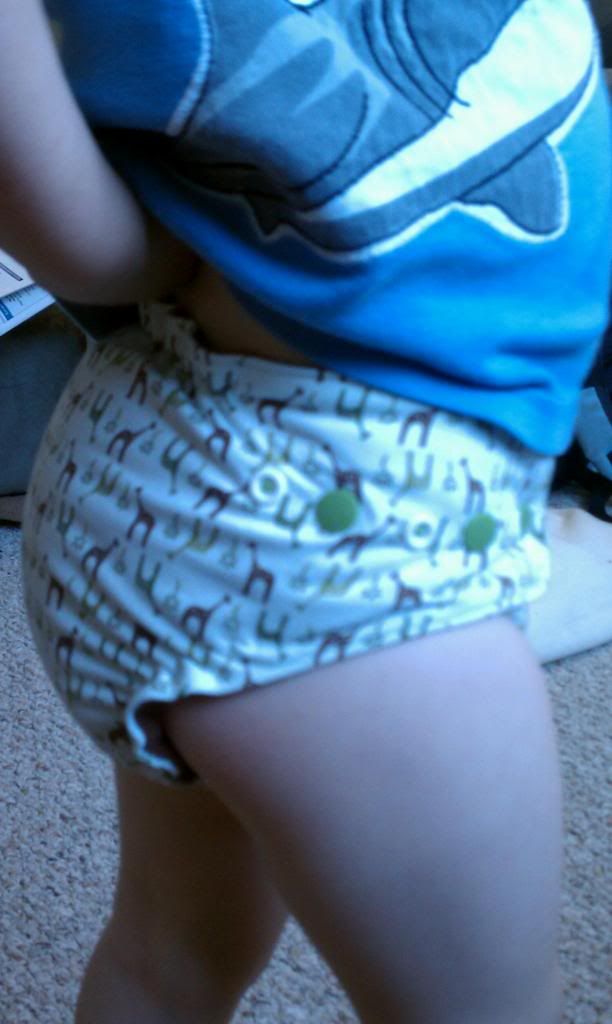 Action shot (love the pose!) of my Grass Giraffes OS AI2 by RikRaks
I've been dying to get some diapers in these giraffe prints for a long time, and I finally have a diaper in Grass Giraffes, a cover in Pink Giraffes, and a wetbag in Iced Giraffes. Now I'm just stalking Sorbet Giraffes!
Okay, okay, just one more! I ordered my first custom diaper ever and it just arrived in the mail today! That means that I got to choose the print, style, size, etc. of the diaper and it was made just for me according to my specifications. And (drumroll, please) here it is: My OS AI2 (with a hemp & minky insert) in Hot Pink Ooga Boogas with fluffles (ruffles) from "Fluffy Bums and Happy Mums".
Custom OS AI2 Hot Pink Ooga Booga Fluffle from Fluffy Bums and Happy Mums
What are your coveted diaper prints or designs? Which are your favorites?
Click on this post to read or leave comments.